How Student Debt Cancellation Would Impact These Americans
August 8, 2022
By: Freedom to Prosper Team
The heavy student debt burden impacts the lives of 47 million Americans and their families on a day-to-day basis. Parents are skipping meals to feed their kids. Couples delay getting married. Homeownership is out of reach, and many are struggling with mental health.
Newsweek recently interviewed ten student debt borrowers from three generations to hear how their lives would be transformed if their student debt was cancelled. Read the personal stories here.
These stories are just a snapshot of how the student debt trap has impacted Americans from all walks of life. The nation is waiting to hear if President Biden will cancel a portion of student debt this month. Conventional thinking is that $10,000 could possibly be cancelled for individuals making $125,000 or less or families earning $250,000 annually. Regardless of Biden's decision this month, one thing is for certain: the national student debt crisis is out of control.
We need relief now. Join the call to cancel student now by adding your name here to stay engaged in our fight.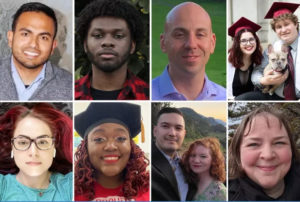 Join the Movement
---
Sign our pledge to show that you support debt freedom!
Share Your Story
---
Student debt impacts millions of people, of all ages.
What would you do if you were free from the student debt trap? How would your life be different?
Submit Story